Sometimes it is the simple pleasures in life that really make the difference. The other day I came home for lunch and in my search to find something quick and easy a grilled ham and cheese sandwich seemed like the thing that would hit the spot.
I had made Gluten Free Multigrain Miracle Bread. The bread had been sliced and placed in the freezer. The texture was nice but the bread collapsed a bit while cooling. I'm not sure why but will probably make it again to make sure that my measurements were accurate.
The bread was quickly defrosted for a few seconds in the microwave, buttered, layered with a couple of slices Dietz & Watson sliced ham and sharp cheddar cheese. After the first bite I knew that this was exactly what I needed. The only thing that is missing were the dill pickles. I seriously tried but unfortunately couldn't get the jar open. Served with some multi-grain corn chips this really hit the spot.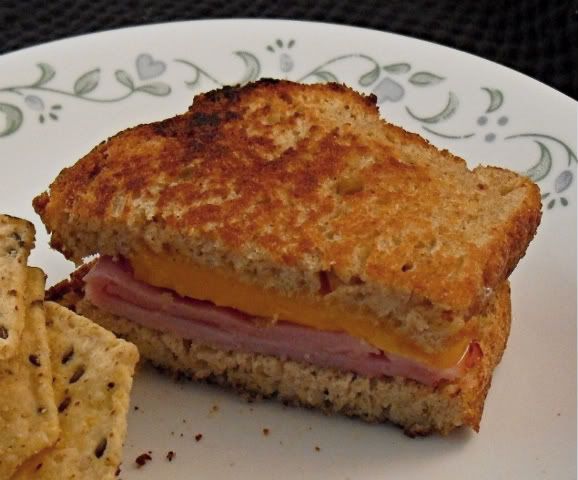 I


According to the Dietz & Watson website, 99% of of their premium meats are Gluten Free making them a perfect choice for gluten free diets.